Simulators & Custom Desks
Custom Frames
Simulator rigs and custom desks made from t-slotted aluminum extrusion are sturdy and modular making them easy to customize. The slots on the aluminum extrusion make it easy to mount accessories and give you the ability to adjust and modify as you go.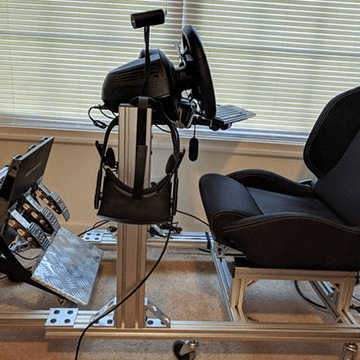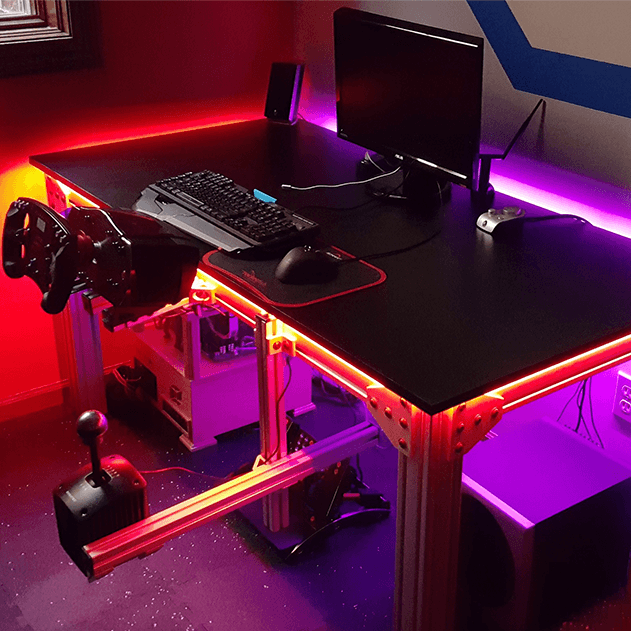 Table Top Options
Sturdy tabletops are a must when it comes to your custom desk. We have a variety of table top options including black ABS, clear polycarbonate, and oak panels. We can also custom source tabletops to match your needs. Table tops can be surface mounted or slot mounted based on your preferences.
Accessories
We have a large variety of accessories to add those finishing touches to your simulator or custom desk. Use a t-slot cover to smooth out the surface of your design, use a panel gasket to help reduce the vibration of panels, add door slides for shelving units, or add casters to make moving your simulator easier. Our team is here to help you find the right accessories for your design.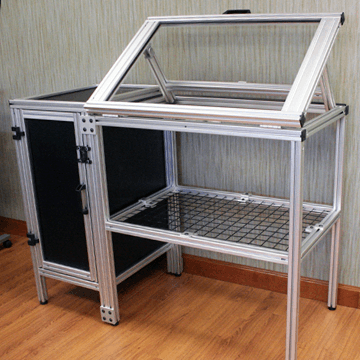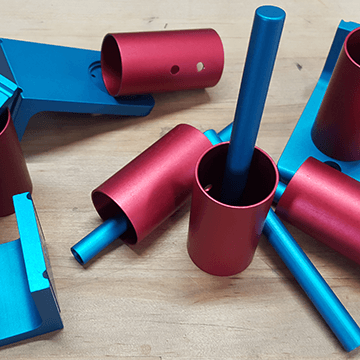 Anodize Options
Make your custom rig stand out with our anodizing options. From black to multiple color options, we can make your rig one of a kind. Since our sister company is a local anodizer, we are able to provide you with these additional color options at a reasonable price with some of the fastest turnaround times in the industry.