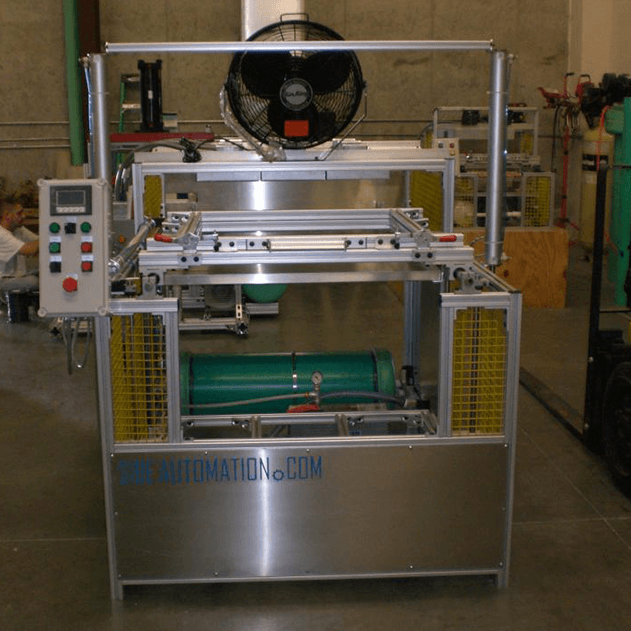 Machine Builds
Due to its custom nature, t-slotted aluminum extrusion is commonly used for machine frames by machine builders and OEMs. Frames are easy to assemble and their modularity is made for on-the-job adjustments. Our multiple lines of aluminum extrusion give you the ability to mix and match profiles and accessories to get the right fit for your custom machine build.
Conveyor Systems
Conveyor systems made from aluminum extrusion allow for multiple styles and configurations and have the ability to handle a high load capacity. These systems can be completely mechanical or have electrical integration with the help of our on-site installation partners.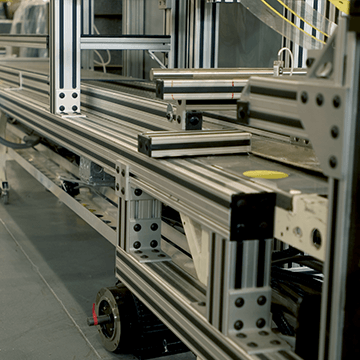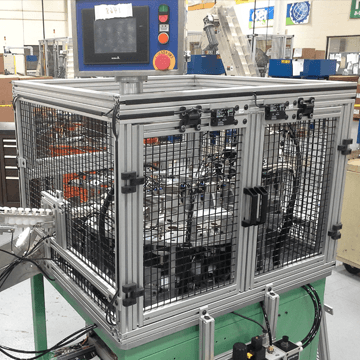 Machine Guarding
Machine guarding is one of the most common ways we have assisted manufacturers. In addition to our aluminum extrusion line, we also offer electronic safety devices. We are experienced in the design and implementation of perimeter guards, machine enclosures, hybrid guarding designs, and more.
Workstations
Just like all of our other solutions, our workstations are completely custom. Choose the extrusion your frame is built from, the table top that best works for you, and a variety of add-ons to make your workstation the complete solution you need. We also offer ergonomic solutions, so that one workbench can be used by multiple employees.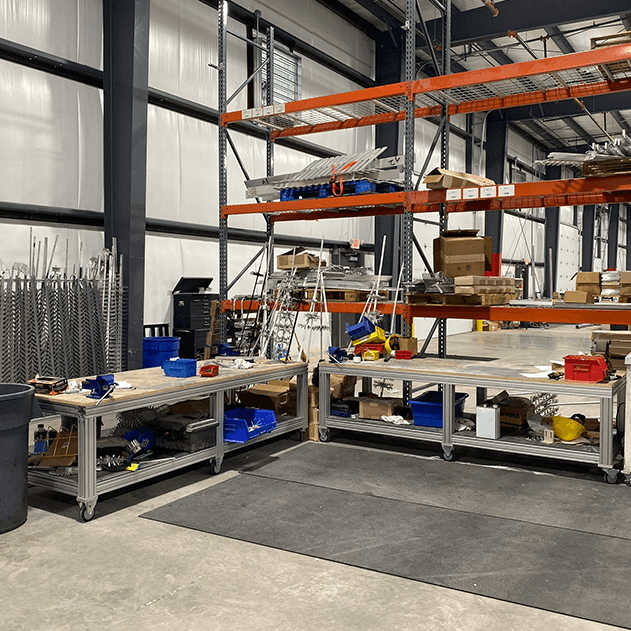 Material Handling
Our wide variety of t-slotted aluminum extrusion profiles and accessory lines give us the ability to provide robust material handling carts to the manufacturing and automation industries. These custom carts are made to the exact specifications your job requires while still providing the flexibility to change and adapt to future jobs. We offer a variety of extrusion profiles, heavy-duty casters, worktops, and accessories to keep your team moving.