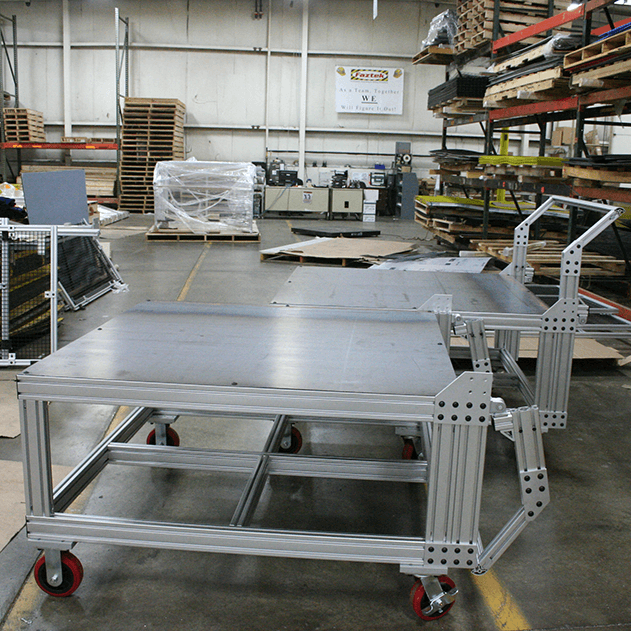 Material Handling
With our variety of aluminum extrusion profiles we are able to create a large array of projects for the medical industry including, but not limited to Mobile Nurses Stations – Mobile Check-In Counters – Ergonomic Work Stations – Service Carts – Bedside Carts – Supply Carts
Our high-grade, durable aluminum extrusion and accessories lines provide you with designs that are flexible and adaptable to meet the medical industry's ever-changing needs.
You can find more examples of material handling cart projects we've done here.
Storage Racks & Systems
Storage and organization are key in the medical industry to help keep things moving smoothly. We offer completely custom, modular racking system designs that can change and adapt as your supplies do.
Options for your medical racking systems shelving units are essential and dependent on your application. We offer Panels in wire mesh, polycarbonate, ABS, and PVC – Door slides to create slide-out bins – Locking door handles for more secure storage options – Casters to easily move and rearrange storage rooms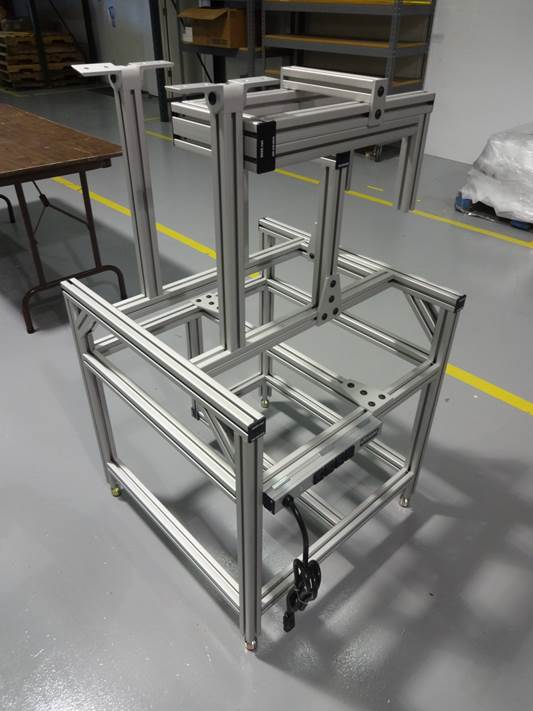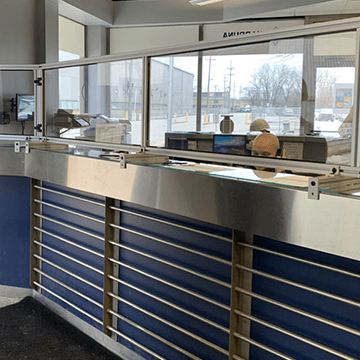 Sneeze Guards, Cashier Shields, & Partitions
Protecting workers is always at the forefront of the medical industry's mind. Our custom sneeze guards, cashier shields, and partitions can help prevent the spread of germs by putting a clear barrier between medical workers and incoming patients. Custom partitions and sneeze guards can be designed from clear polycarbonate and lightweight extrusion, and then attached to most surfaces.
Custom partitions can also benefit workers within shared offices to help reduce sound and provide a quieter workplace.
Always Custom Solutions
We pride ourselves on bringing you custom solutions for all of your needs. Our sales team will guide you through the process, our design team will draft your ideas in Auto-CAD, and our shop floor team will machine your order and even assemble it. We are here to help you through every step of the process.