Machine Guarding & Enclosures
From design to implementation, our team has extensive experience when it comes to machine guarding, enclosures, and perimeter cells. For the food industry, these guards and enclosures can be used to meet safety regulations around palletizers, robots, and other machinery.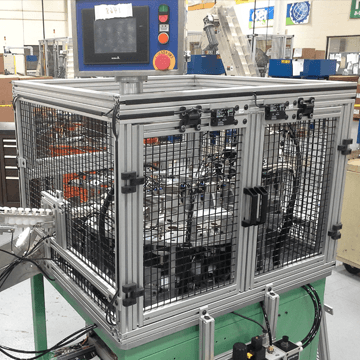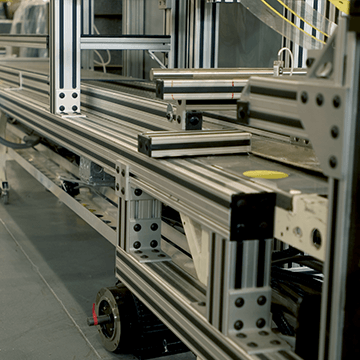 Conveyor Systems
Conveyor systems made from aluminum extrusion allow for multiple styles and configurations and have the ability to handle a high load capacity. These systems can be completely mechanical or have electrical integration with the help of our on-site installation partners.
Packing and Shipping Stations
Our team has worked with companies across the board to help improve their packing machine bases, shipping stations, and ultimately their operations. Aluminum extrusion makes it easy to add to existing machines to create extended tables, conveyors, and storage areas. These units can also help to reduce ergonomic issues and strain on your employees by improving your packing and shipping areas.