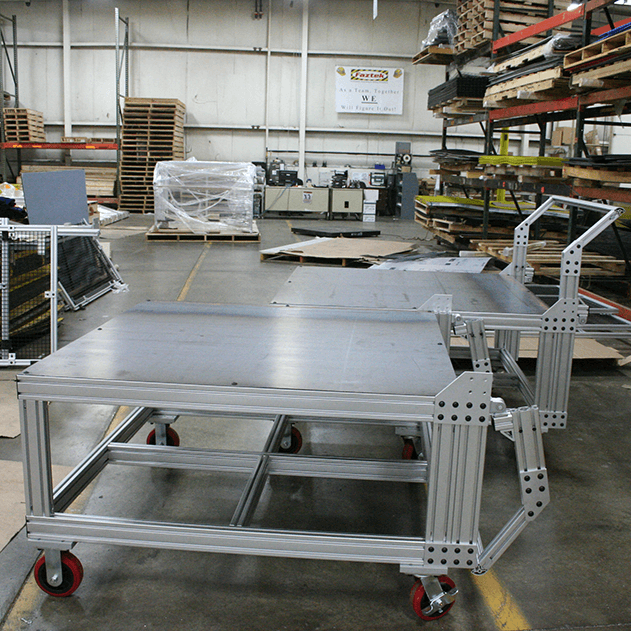 Material Handling
Our wide variety of t-slotted aluminum extrusion profiles and accessory lines give us the opportunity to provide robust material handling carts to the aerospace industry. These completely custom carts are made to the exact specifications your job requires while still providing the flexibility to change and adapt to future jobs. We offer a variety of extrusion profiles, heavy-duty casters, worktops, and accessories to keep your team moving.
Test Cells & Prototyping
Testing and prototyping are an integral part of the aerospace industry. Our team is here to help you in any way we can. From bulk extrusion to custom fabrication, our team has experience with assisting in aerospace solutions just like yours. Our team has helped with projects that include testing enclosures for mechanical equipment to heavy-duty test stands, for rigorous testing.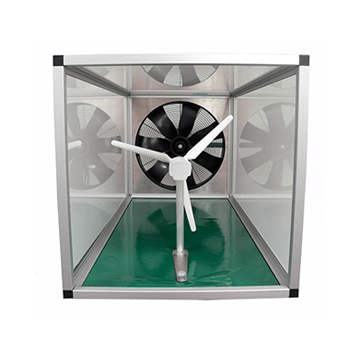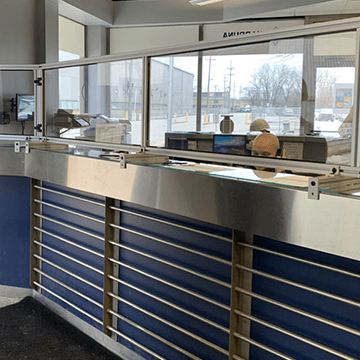 Partitions
Partitions are a great way to reduce sound or to section off work areas. Because our solutions are completely custom, these partitions are designed to fit your project's needs. Partitions can be built with clear polycarbonate panels for visibility or one of our colored ABS panels for privacy. They can also be free-standing or bolted to the ground depending on your project's requirements.
Workstations
Just like all of our other solutions, our workstations are completely custom. Choose the extrusion your frame is built from, the table top that best works for you, and a variety of add-ons to make your workstation the complete solution you need. We also offer ergonomic solutions, so that one workbench can work for multiple employees.