DIY Work Systems
We've helped Do-It-Yourselfers just like you to create projects that not only meet their needs but exceed what they initially dreamed of. Our variety of product lines is a DIYer's playground just waiting to be explored.
We offer everything you need to start your next project.
So what are you waiting for? UNLEASH your creativity with Faztek at your side.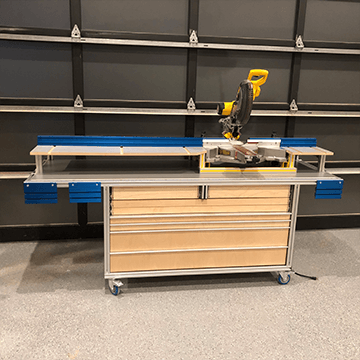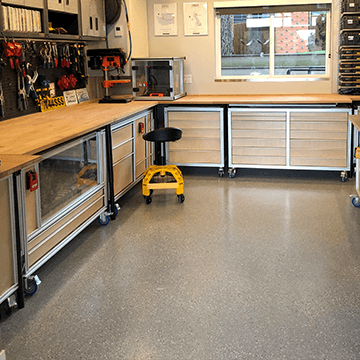 Garage Systems
Sometimes out-of-the-box garage systems just aren't right for what you need. Some crafters and DIYers require a custom workspace that can better handle their unique projects. That's where Faztek comes in.
Our t-slotted aluminum profiles come in a variety of sizes with a wide range of fastening methods to give you the freedom to build the workstation, machine base, or full garage system you need.
Advantages & Applications for Garage Systems
Advantages
• Custom frames, you're not stuck with a standard boxed solution
• Lightweight, easily rearrange as the need arises
• Strong materials hold up to your requirements
• Variety of table tops available
• Modular for when designs change
• Our in-house design team to help assist you if you get stuck
• Your imagination is the only thing holding you back
Applications
• Custom Workbenches
• Work Stations
• Machine Bases
• Tool Boxes
• Shelving Units
• Storage Cabinets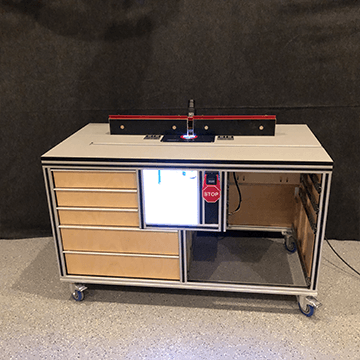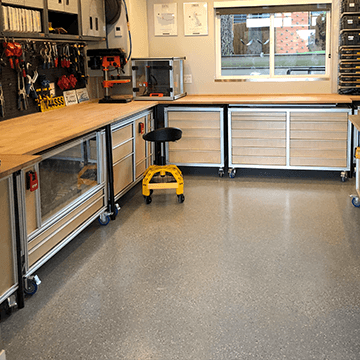 GARAGE WORKSTATION
Created By: Ben Vincent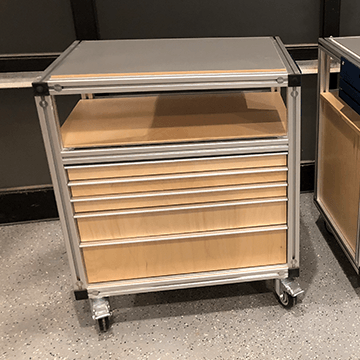 WORKSTATION SECTION
Created By: Ben Vincent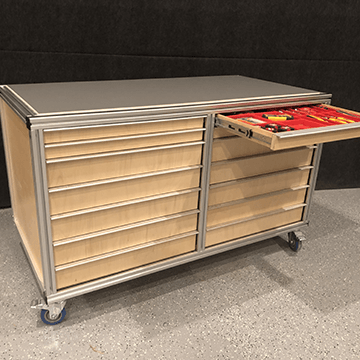 TOOLBOX
Created By: Ben Vincent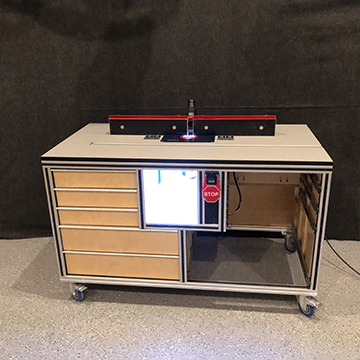 TABLE ROUTER BASE
Created By: Ben Vincent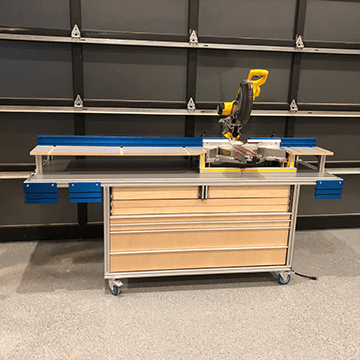 MITER SAW BASE
Created By: Ben Vincent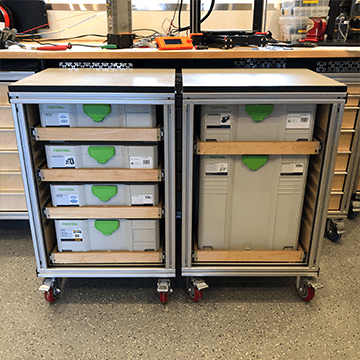 STORAGE SYSTEM
Created By: Ben Vincent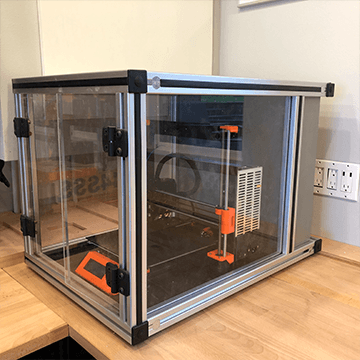 3D PRINTER ENCLOSURE
Created By: Ben Vincent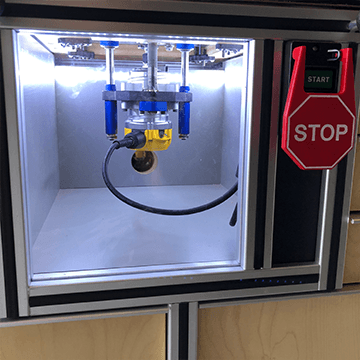 TABLE ROUTER ENCLOSURE
Created By: Ben Vincent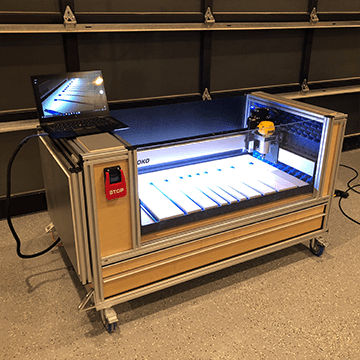 CNC ROUTER ENCLOSURE
Created By: Ben Vincent