Custom Frames
Entertainment stands made from Faztek's t-slotted aluminum extrusion are modular, sturdy, and customizable. The t-slot makes it easy to add and adjust accessories and shelving. As your entertainment needs grow, so can your entertainment stand.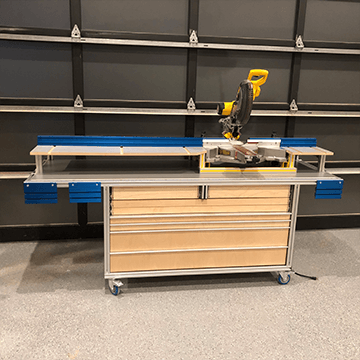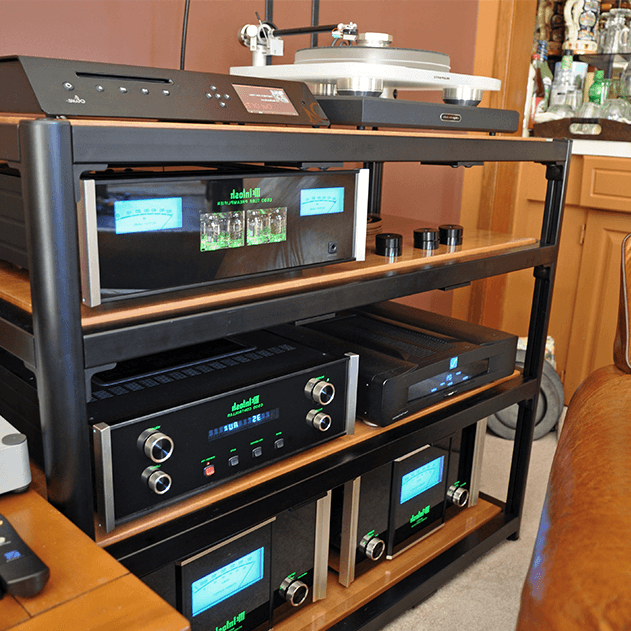 Panel Options
From shelving to structure walls, we have you covered with our wide variety of panel options. Clear polycarbonate gives you visual access to your entertainment collection, black ABS gives a sleek modern look, and oak provides a more traditional appeal. No matter what your preference, our team is here to help you design the right fit for you.
Accessories
We have a large variety of accessories to add those finishing touches to your custom entertainment center. Use a t-slot cover to smooth out the surface of your design, use a panel gasket to help reduce the vibration of panels, and add handles and magnetic latches to doors. Our team is here to help you find the right accessories for your design.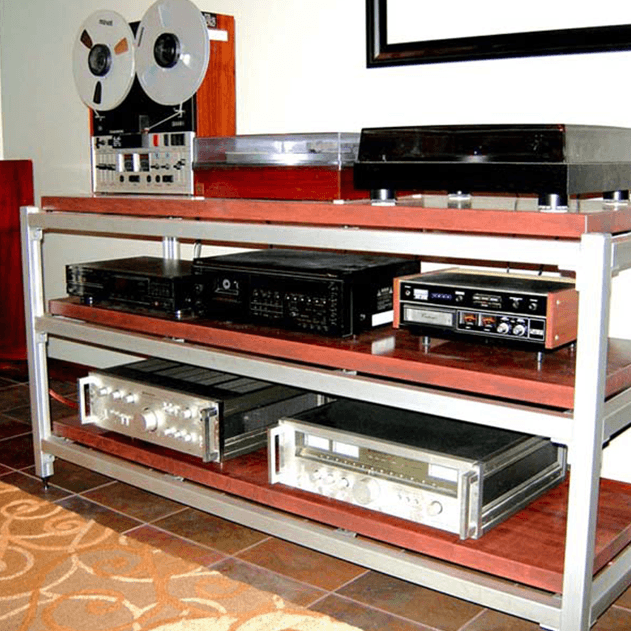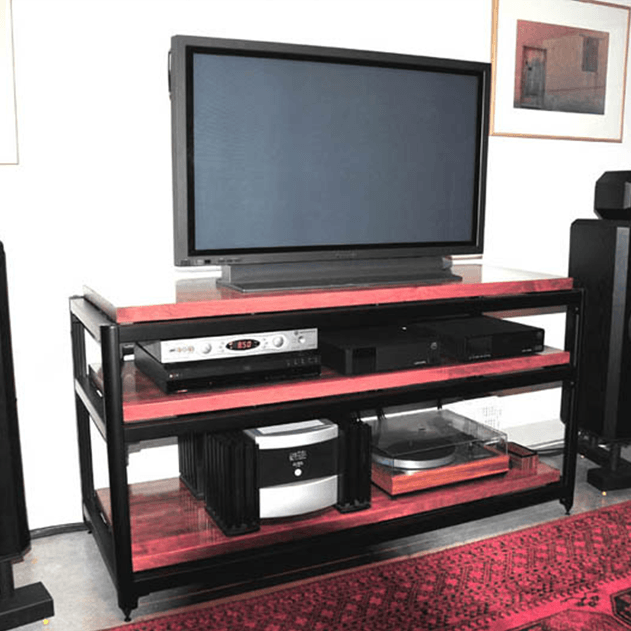 Anodize Options
Make your entertainment center truly custom with our anodizing options. From black to multiple color options, we can make your TV stand one of a kind. Since our sister company is a local anodizer, we are able to provide you with these additional color options at a reasonable price with some of the fastest turnaround times in the industry.